Branding and identity design
We create branding for the companies that want to express, not impress. A brand is not a product, it's a customer's gut feeling about the product. For us at Shakuro creative agency, designing a brand is building a journey from awareness to long-term commitment.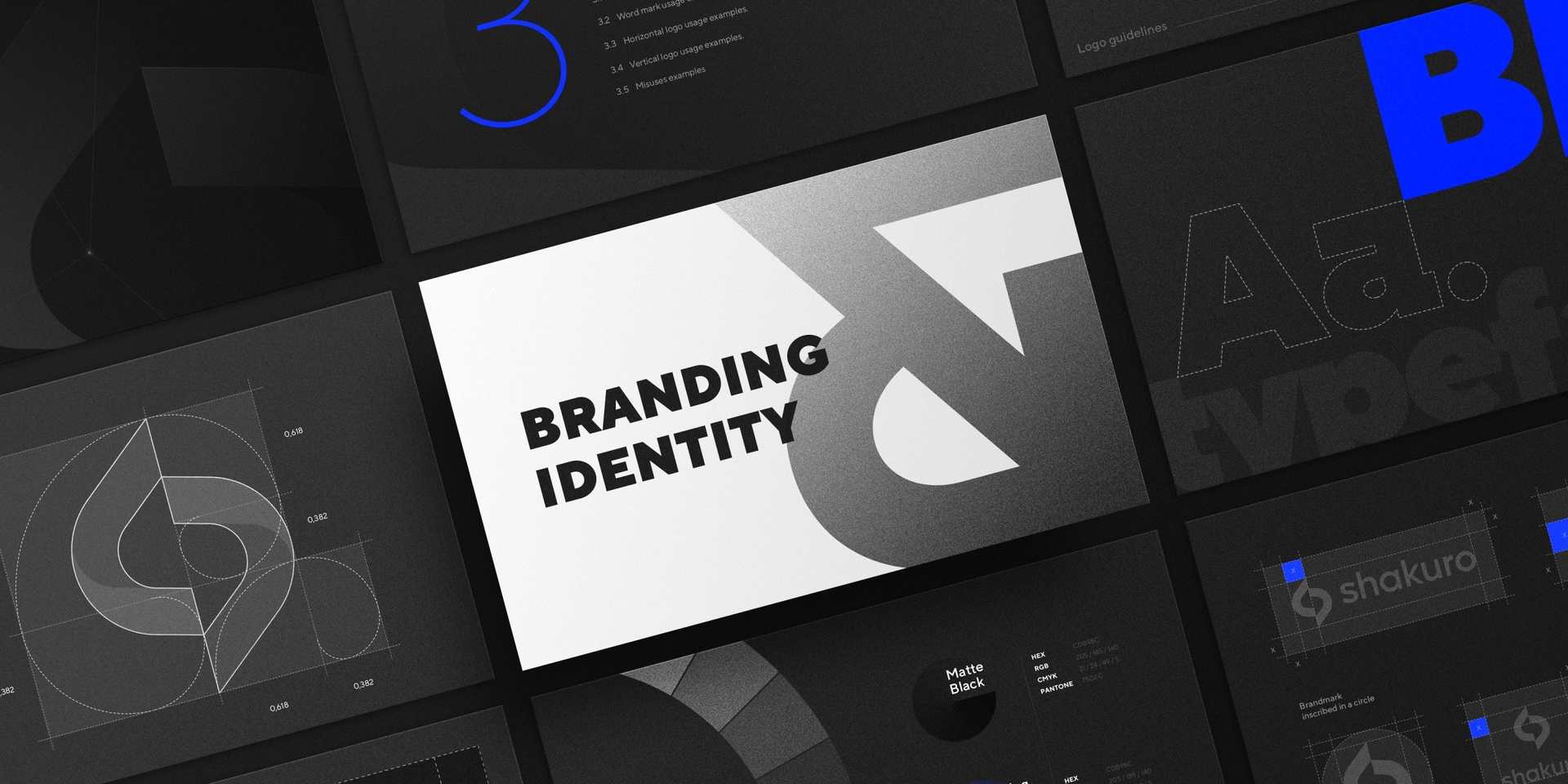 A powerful brand
Branding is one of the most meaningful parts of the design. It renders a company's personality, culture, and core values in a way that is understood by everyone. At the same time, a brand is a business asset and it exists to solve a problem — to increase sales. A powerful brand is a simple visual image of a complicated concept.
Our branding services
Establishing a new brand is a complex venture that requires multiple angles of approach, as opposed to simply designing it. We create an all-encompassing strategy of brand development that inspires users to explore. We build your company image — the foundation of your brand.
Logo and identity system design
Name, voice, and messaging
Comprehensive brand style guides
Identity systems
Naming
Messaging
Brand style guides
Logos
Wordmarks
Icons
Mascots
Marketing collateral
Discovery
We start off with extensive research of your business, the big WHY behind the brand, its core values, and company culture. These things help us take the temperature of the company and the problems it is trying to solve. As visual support at this stage, we produce a set of stylescapes helping us reflect the mood of the future design.
Sketching
First sketches are created fast, on the heels of Discovery. They help us narrow down the directions and continue brand exploration on a deeper level.
Design
When the raw identity system takes shape and gets confirmed, we take it for a ride to test out its flexibility and fitness to acceptance criteria. This requires several refinements and results in a set of tangible brand assets.
Brand book
Visual simplicity comes at a price of solid groundwork. The previous stages deal with creativity, ideation, and metaphors. This stage is pure engineering. We produce professionally-constructed logical non-casual brand books explaining the thought process behind every decision.
Style guide and collateral
A brand book is a theoretical justification of the assets while a style guide is a direct user manual for everyone in your company who is dealing with the production of branded content.
Branding and identity design case studies
Heroic Rhino
Identity system for a tech startup accelerator.
Lonely Walls
Fine art marketplace and networking platform branding.
Four Pi Capital
Financial analytics company branding.
New Shtetl
Orthodox Jewish community branding.
Select
Global membership card branding and industrial design.