The future of the smartphone has unfolded. It's not necessarily what everybody was expecting or calling for, but there we have it. One of the most polarizing form factors is also one of the most questionable in terms of user experience. We've pushed through the notch, embraced the face ID, and got used to the burning gradients of screens and the bodies.  
The rise & fold
We had it coming. A year after hitting the historic $ trillion worth, Apple faced a massive downfall of global revenue. Tim Cook blamed China for losing interest in Apple products and the reduced battery replacement cost.    
"Most of our revenue shortfall to our guidance and over 100 percent of our year-over-year worldwide revenue decline occurred in Greater China across iPhone, Mac, and iPad."
– Tim Cook, 02 January 2019
Apart from aggressive pricing and absence of international AppleCare for iPhone-based products, Apple's innovation has stopped being exclusive. The iPhone that has kept people in custody for years reached a point where it became an option. The wide variety of models took away the exclusiveness and the recognition of the products. People no longer know which iPhone they see. A 7 looks like a 6 and an 8 looks like a 7 and all the Xs, XSs, Maxes, and Rs are not helping either.
As for the Chinese situation, it makes total sense that the innovation that is being put together on their factories eventually beats the original. Add the trade war rhetoric and there go Apple's sale stats in China.
Apple has to readjust and come up with a new 'thing' or embrace some else's. That 'thing' might as well be foldable.
The ideas of the flexible screen phones first penetrated the geekosphere in 2013 as a joke. The Youm codename incorporated several flexible OLED-based concepts but the first viable leaks did not appear until 2018.
So far, these are the foldable phones we know of today:
Microsoft Andromeda
Based on the Surface device, Andromeda is buttonless, with a stylus and what seems to be a smart folding technology using ultrasound. The renders available, however, and the announced Window Lite OS make it look more like the ones of a tablet PC hybrid than a phone.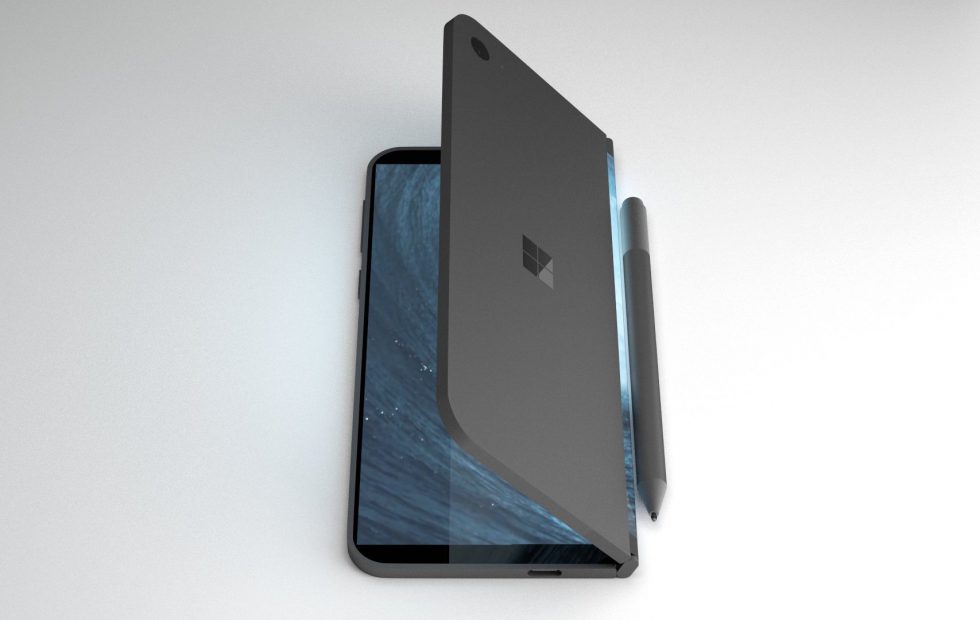 There's not a lot of data about the device in terms of hardware and experts say it's not for no reason:
Andromeda is a legacy product. I don't get the impression it will ship, anymore. It was too tied to Windows Mobile & its UI

— Steve Troughton-Smith (@stroughtonsmith) February 22, 2019
Royole FlexPai
This was the first ever flexible or foldable phone on the market. Rocking a Flexible AMOLED  7.8" screen with a 1920 x 1440 resolution in what they call the expended mode, this piece takes us back to the 4:3 aspect ratio.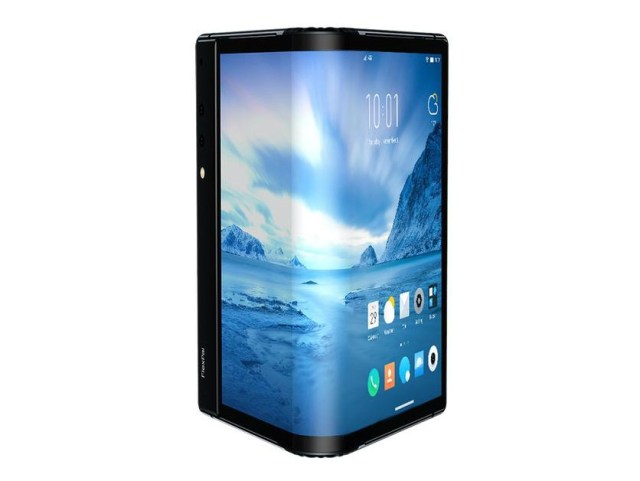 TCL DragonHinge
TCL showed five (!) foldable devices with a patented fold mechanism called 'DraginHinge' all of them with different screen size and folded area – a 7.2", a wallet-like vertical foldable phone, a two-display device, and something that looks like a bigger version of a Galaxy Fold.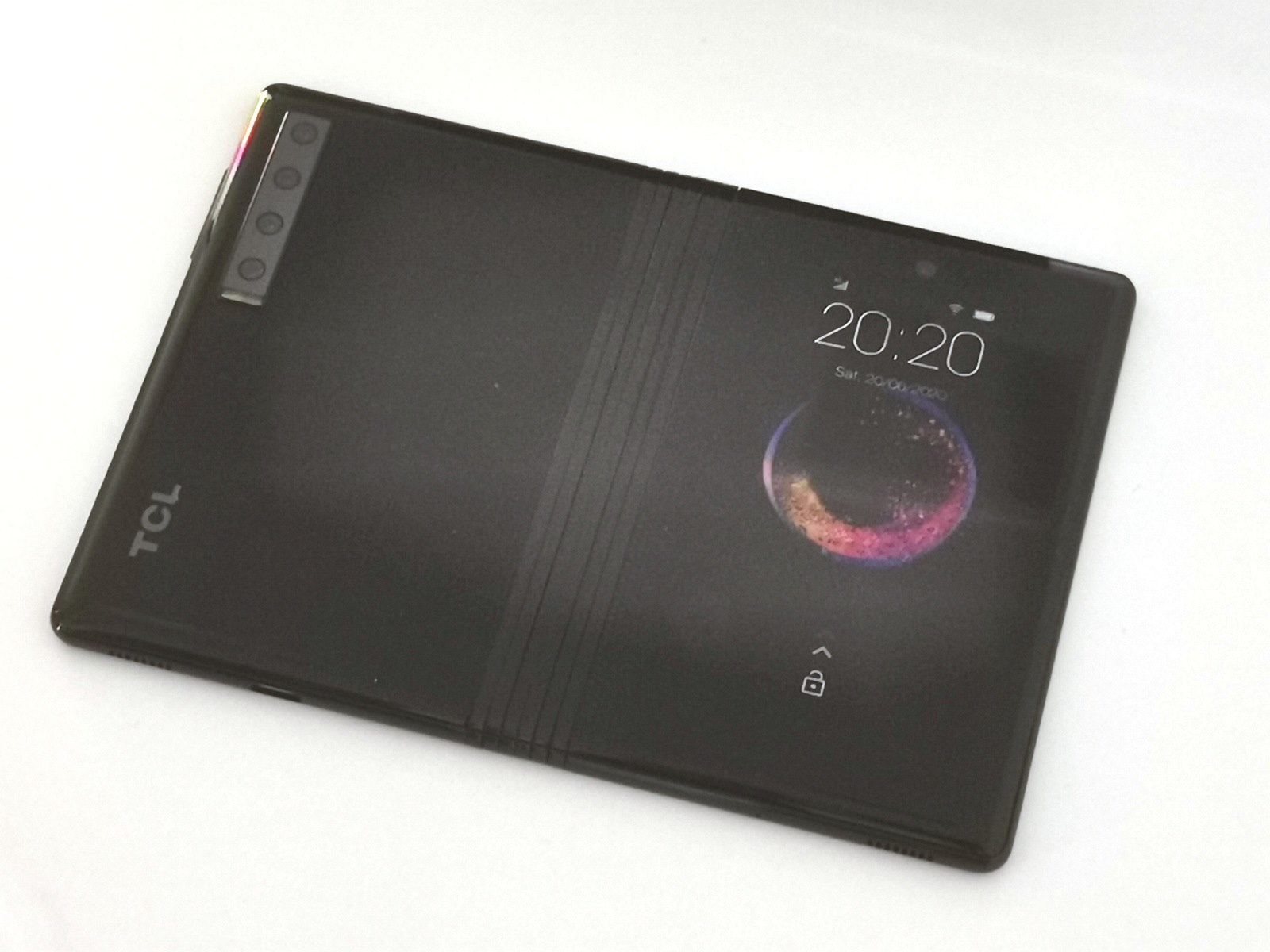 Huawei Mate X
This is one of the two heavyweights of the foldable world so far. With an 8" OLED wrap-around screen, it's a surprisingly thin piece due to the 'Falcon Wing' hinge technology. The screen is on the outer which makes it a dual-screen phone when folded. Unfolded, it's an almost square tablet with a thicker grip bar on the side and no notch on the screen.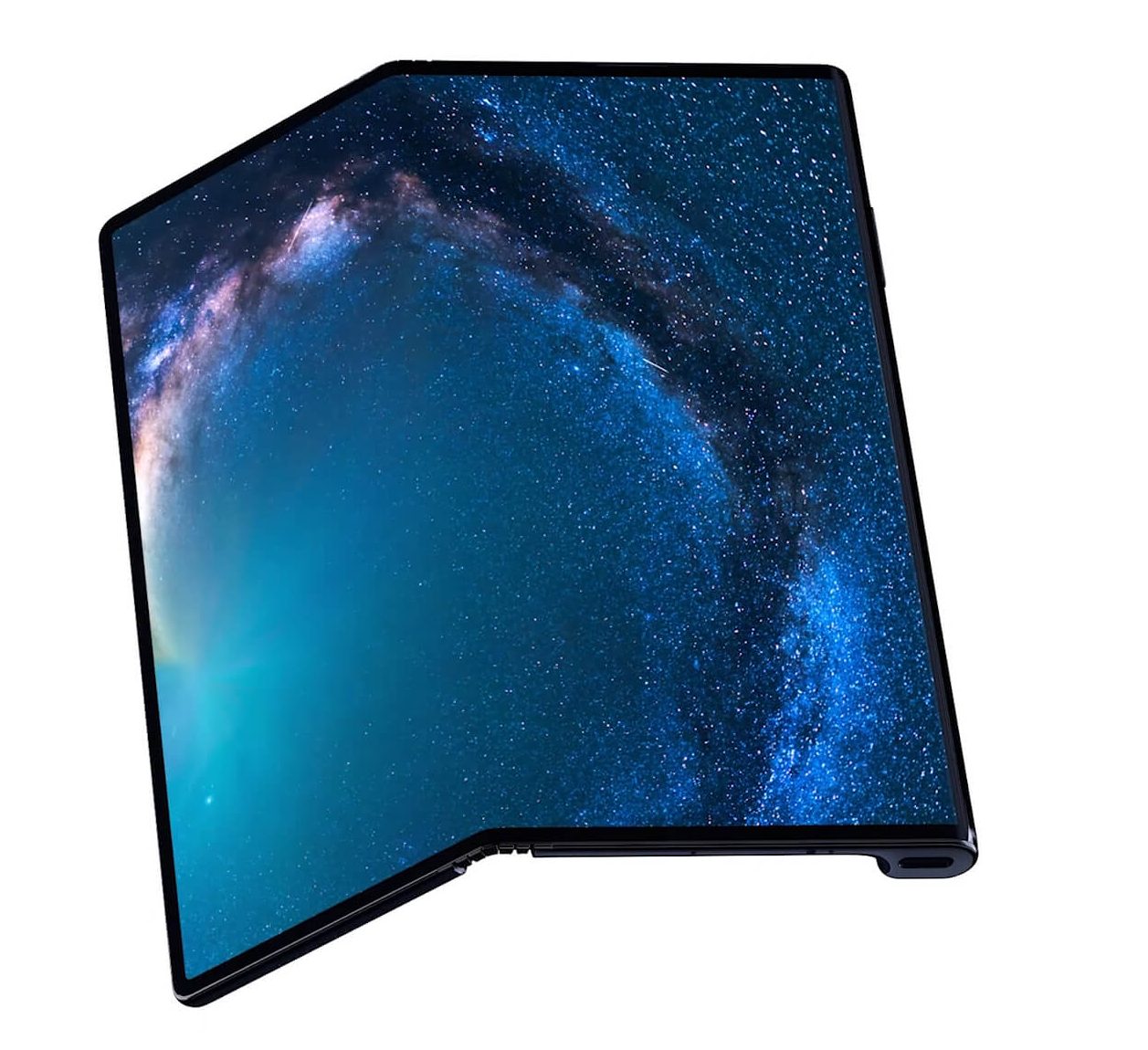 Samsung Galaxy Fold
Perhaps the biggest name in the foldable phone industry is Samsung Galaxy Fold. It's a solid piece with a 20-part dual-axis hinge of the 7.3" screen. The earlier models shipped to the bloggers did get blasted for a raw screen film production and lack of caution for the matter. The Galaxy Fold has a notch and a crease with a 3:4 aspect ratio turning it into another level of challenge for designers to deal with.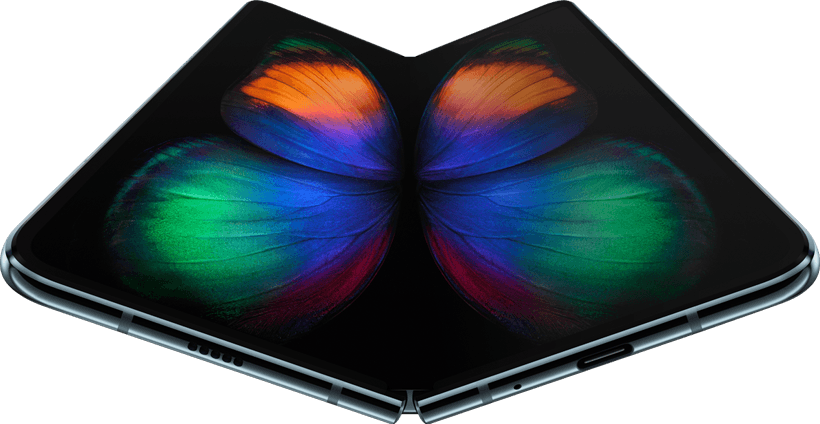 Every foldable phone concept is weirdly different from another.
There is no general consensus on how the foldable device should look and feel. Partially, because people did not ask for it and secondly, Apple hasn't had its say yet.
With that said, it's 2019 and manufacturers are targeting the foldable blow-up for as late as 2024. Regardless of how it will turn out for foldable phones, but the symptoms say that the tradition of blindly following whatever Apple does, is over. The numbers speak for this and so does the industry that is buzzing with a 'new thing' that foldables definitely are.
How cool would it be to see Apple play catch-up with all these Chinese foldable pokemons? Might just be what it needs to make Apple scrappy again.
Potential UX disasters
Since there are no universal or common sense-based guidelines for how a foldable phone should operate, manufacturers are pouring millions of dollars into assumptions. More so, they are willing to study the cases along with their users. Such a race to the market can only be explained by the window of opportunities while Apple sleeps.
This is an intriguing strategy and people's interest is shifting too, but this is more curiosity than a maniacal desire to own. With this, as a design agency, we are concerned about how our apps and websites are going to look on these phones.
The concerns are real and before the clients hop on the train, let's take a look at the thinnest spots in the UX of a foldable phone.
#1 Aspect ratio
The elephant in the room is the screen. The entire foldable concept is based on the idea that you can turn your phone into a tablet. With most tablets on the market rocking a 4:3 aspect ratio, it makes sense that a phone-tablet hybrid is 4:3 unfolded as well. That makes a folded device 3:2.
None of these ratios grant a genuine video-watching experience which is 16:9 or 18:9. A 4:3 aspect ratio is good for performing tasks and working in a variety of text and graphic editors, like an iPad but it requires a bigger resolution which a foldable device is not capable of.
This leaves the majority of foldable phones in a weird twilight zone where the unfolding experience becomes redundant because the 16:9 ratio is not accessible through the traditional phone size.



The increase of the screen by 33% at largest is a questionable upgrade. If we are looking for practical use of a bigger screen while staying in the phone realm, this is what a graphic editor UI would look like: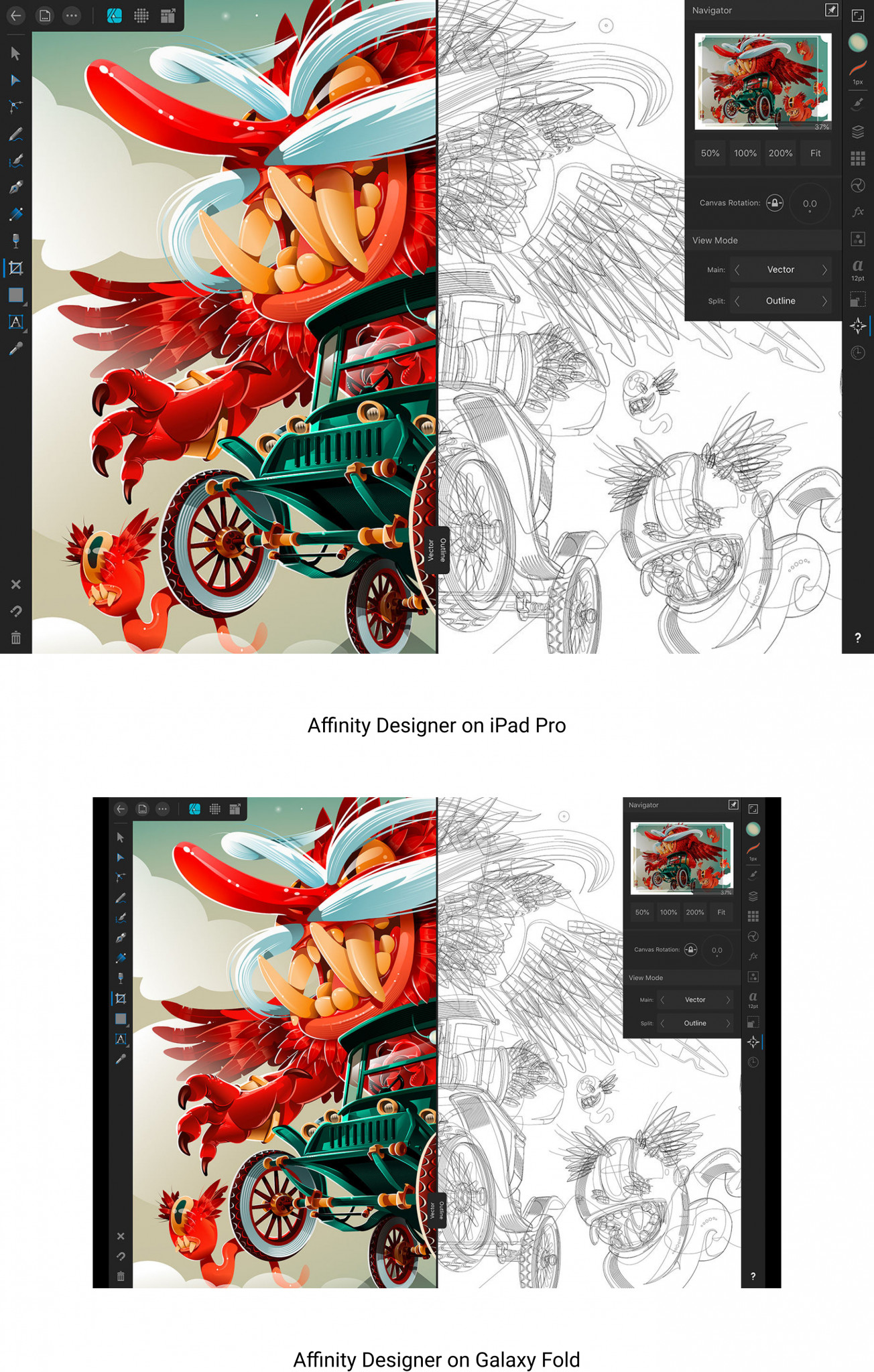 In order for the foldable phone to be a useful media device, it would have to transform into a 16:9 or 18:9 device which would fold into an 8:9 or 9:9 – basically a square. Nathan Cunn did the math and came to the conclusion that a perfect aspect ratio for a foldable phone would be 1.4 times its width. Which is magically the standard paper ISO ratio.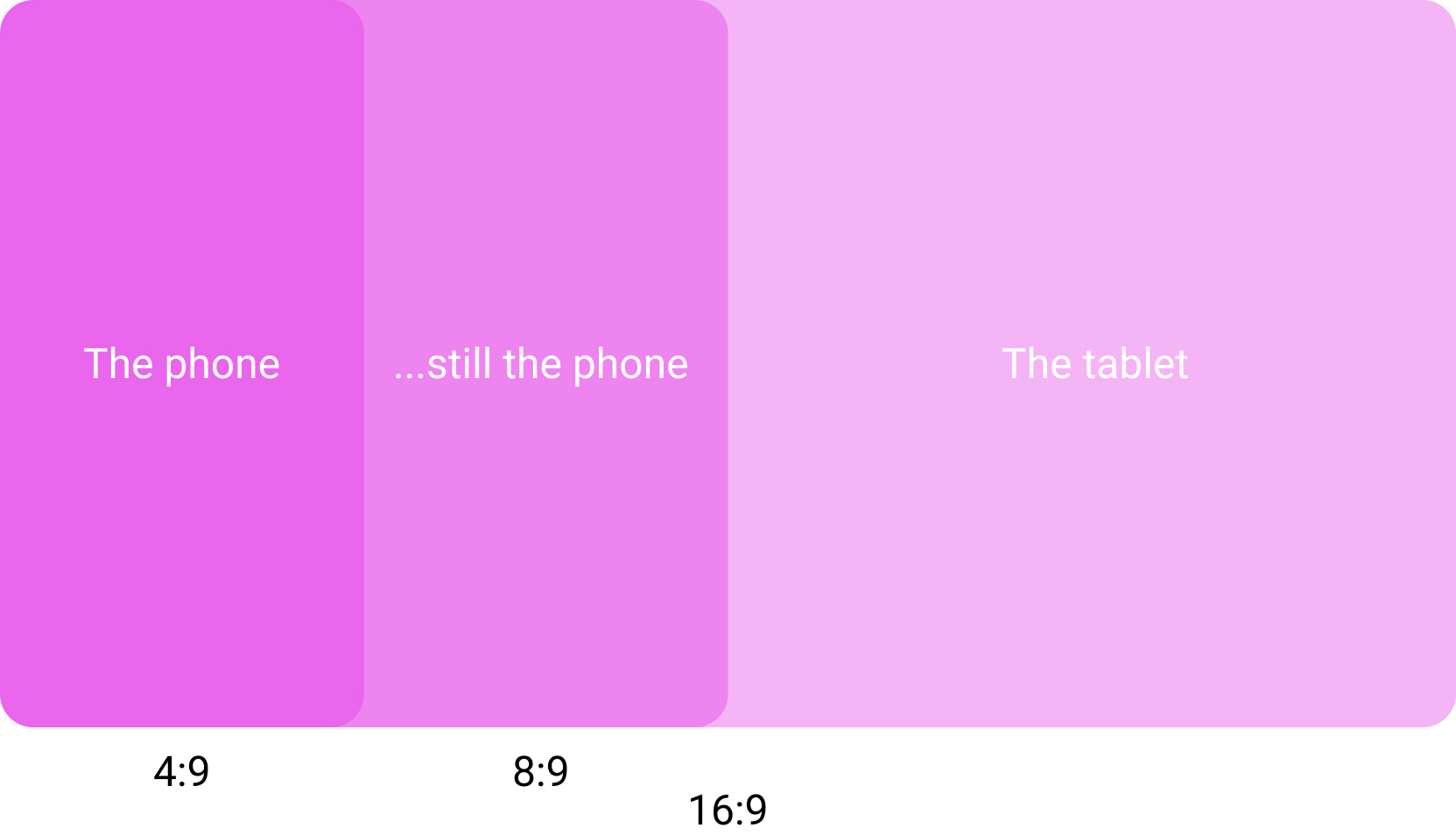 This could potentially turn iPhone X and a foldable iPhone into an iconic duo.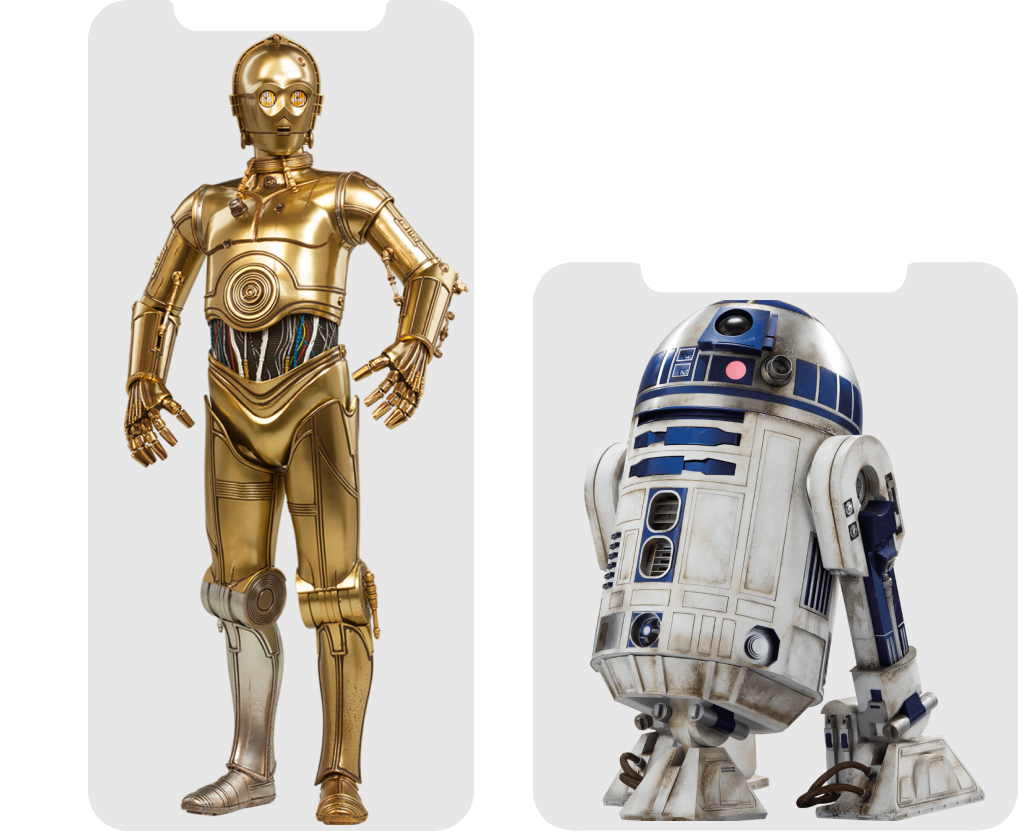 Jokes aside, there is no immediate value to be found in a foldable screen while maintaining the 'normal' phone look.
#2 Thicc
The reason why phones became thinner is the batteries became thinner. And the batteries became thinner because it looks and feels better this way. Going back to a thicker device has to come along with a great deal of value.
For people to put up with 11mm thickness when the phone is folded which is most time, manufacturers will have to pack that thing up with killer features.
As of now, there is no tradeoff for the sacrifice of the look other than the empirical guru status that foldable phone owners can settle for.
#3 One-hand usage
If it folds from the inside like Galaxy Fold, the phone will have an inaccessible tablet screen inside and a supporting screen on the inside with limited functionality. As a result, users might be caught in the middle with unavailable features when folded and inaccessible features when unfolded due to the ergonomics.
For a device to be universal and a screen being a good addition, the phone has to provide 100% functionality regardless of which screen you are using. Seems like this just won't be enough.
#4 Screen exposure
The (AM)OLED screen is by far the most expensive part of the foldable phone yet on some models, the screen covers the entire outer part of the device which makes the screen a body.
The front-facing screen is the most vulnerable part of the phone that cannot be protected in the current form factor. There can be no hard case of protection glass. And every time you drop it, it lands on the screen regardless.
There has to be a better way to protect the screen from all the wear and tear it'll be getting. Perhaps a better folding mechanics could help.
#5 The spine
Since the logic of the foldable phone is new but familiar because it reminds of a book, manufacturers have to consider the spine of the phone which is technically also part of the screen.
The curve that the spine creates is a special place that can't be integrated into a full-screen UX. it will curve the words, warp the content, and just interfere with the task at hand.
What if the phone is half- or three quarters folded? Do you turn it?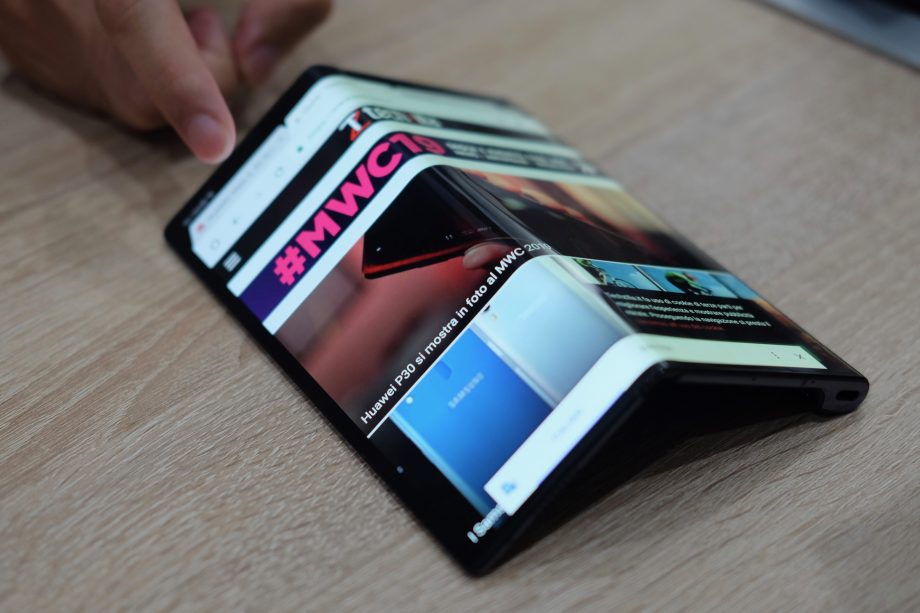 The future of the fold
It's hard to predict whether this technology will be a legacy or a trend, but it could definitely use a lot more thought. Particularly in the screen aspect ratio and the technology of the fold.
Let's look at the giants who haven't yet made a statement as for whether they are into the foldable phone:
Xiaomi which is known for the quality of the products and an incredibly wide range.
Motorola even though on the wrong side of the hype, is there and known for its hardware ingenuity, hasn't put out a foldable concept.
Google is nowhere near the foldable market.
Apple still hasn't said a thing.
As for technology, the twofold is not the only way a phone can unfold. Enter a parchment fold, a clamshell fold, and a z/flyer fold concepts by Riaz Mohamed:
With all the above, the number one concern remains the same – why do you need a foldable phone? It is still unclear whether this type of device can cater to the general public. It has to be cheaper first and it has to deliver impeccable UX second.
For designers, this is another challenge and a chance to flex their UI muscle. For developers, it's another problem to find a workaround for. For marketers, this is gold. And for the people, it's a huge question mark. Rephrasing Philip Michaels:
The solution is there. Time to find the problem.