Built a cross-platform movie collection app
My Movies app is a way to store and keep track of all your movies. Collect, filter and search movies by your favorite genres and actors, making finding the perfect movie just a tap away. Forget searching through endless folders of titles, store your whole movie collection in one place to make browsing a breeze.
With our My Movies device sync, you can enjoy your movie collection anywhere in the house. Whether on your laptop, mobile or even your Smart TV, My Movies helps you find that perfect movie for any occasion.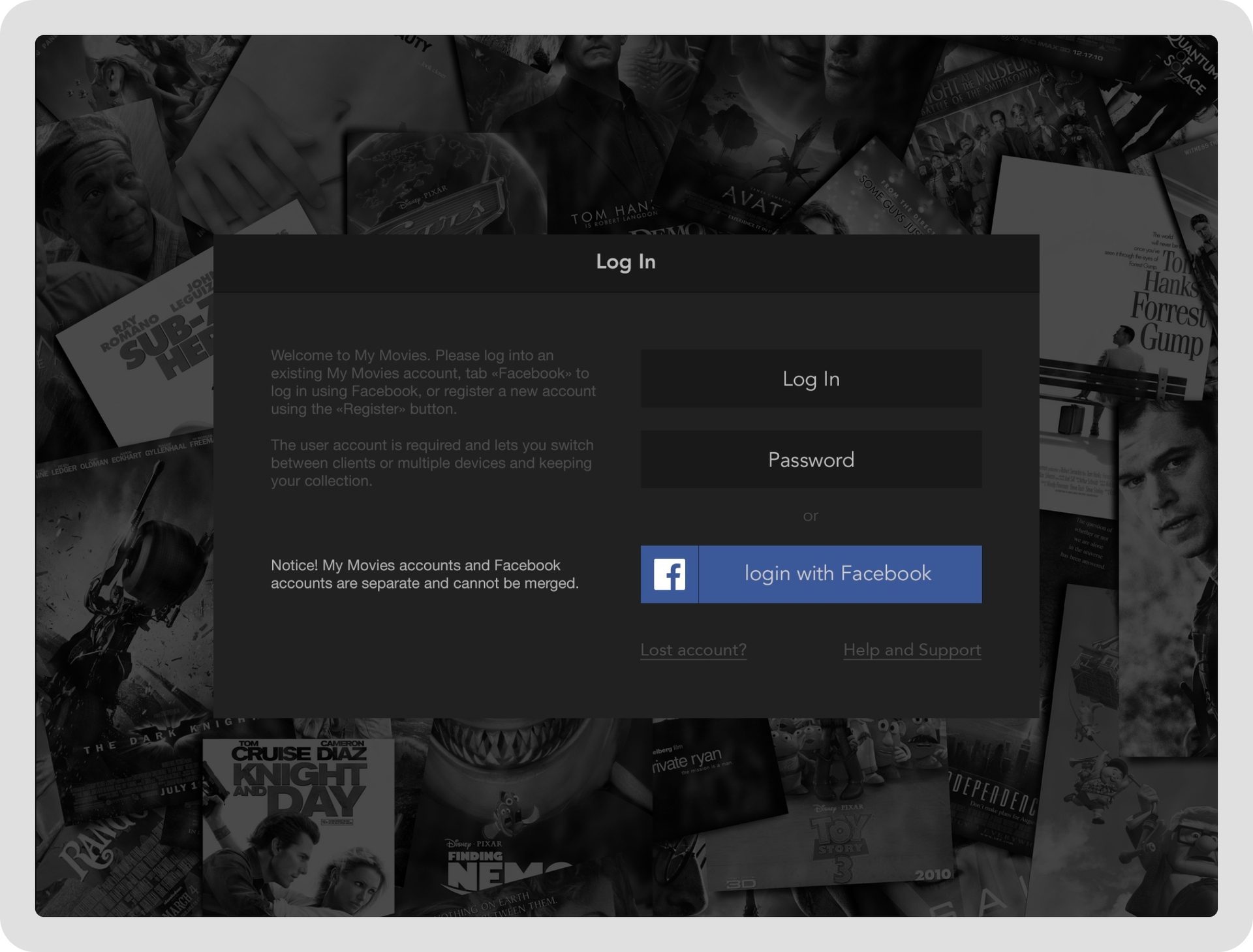 The client's idea was to create an app compatible with any devices, from phones to TVs with the function to become the fastest, easiest and most impressive way to catalog your movie collection.
We've worked on My Movies right from the prototyping stage to design and app development. Having this full control meant we could easily iterate whenever requirements or new ideas were raised.
Superior use of logos, icons and color schemes have helped produce an instantly recognizable and memorable identity for My Movies.
Built with best practices in optimization has resulted in an application that runs without any hiccups. Seamless transitions overall screens making the app a joy to use.
Designed and developed to work beautifully regardless of the device. Using native app development on iOS, Android and Windows Phone as well as Dune TV, Apple TV and other smart devices to create only the best experience.
My Movies for iPhone and iPad
My Movies is available on the Apple App Store. Developed natively to fulfill the power of Apple's iOS platform, bringing a highly performant and stunningly designed app on both iPhone and iPad. Using your iOS account, our iPhone and iPad apps will synchronize up with your desktop Mac application or Apple TV, remembering all your preferences so you don't have to. Remotely managing your movie collection made easy.
Our Android app has been built using the best native development practices resulting in flawlessly smooth user experience. Being developed natively has allowed My Movies to make use of Android's diverse native functionality while being accessible on a massive range of devices.
My Movies has been developed to work beautifully on desktop, especially on our Mac application, available on the Apple App Store. Designed to make the most of the big screen, My Movies can show your playlists, movie covers and comprehensive movie specifications all at the same time. My Movies on Mac makes scrolling through movies effortless, making use of that extra space to find the ideal movie even quicker. Use the My Movies app to launch and watch movies directly on your Mac or wirelessly connect and stream straight over to your Smart TV.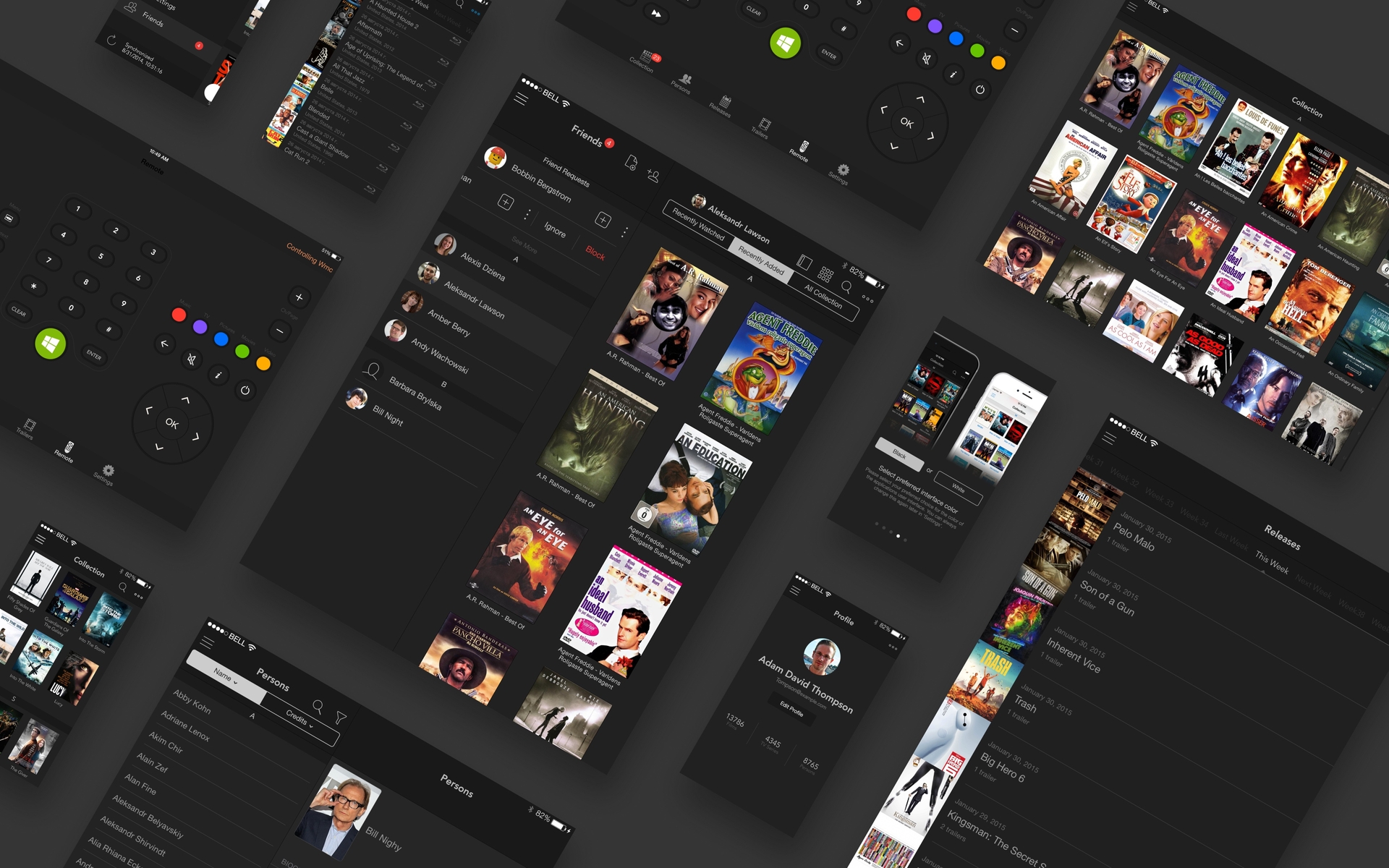 My Movies was solely built by us, from prototyping all the way to testing and being ready for release. Once done, My Movies was released without any obligations or limitations.
Our work resulted in the app that can easily be downloaded from the Google Play or App Store, allowing to create your own portable movie library and enjoy hours of on-the-go entertainment.

Brian Binnerup
Founder, My Movies
"Shakuro is for us the ideal partner, with the ability to provide quality work in many different areas, ranging from app development and graphical design to web projects."