Created a website for a communications association
Arthur W. Page Society is the world's leading professional association for senior public relations and corporate communications executives and educators. Its large user base of Chief Communications Officers of Fortune 500 corporations allows corporate executives and educators to enrich their professional connections.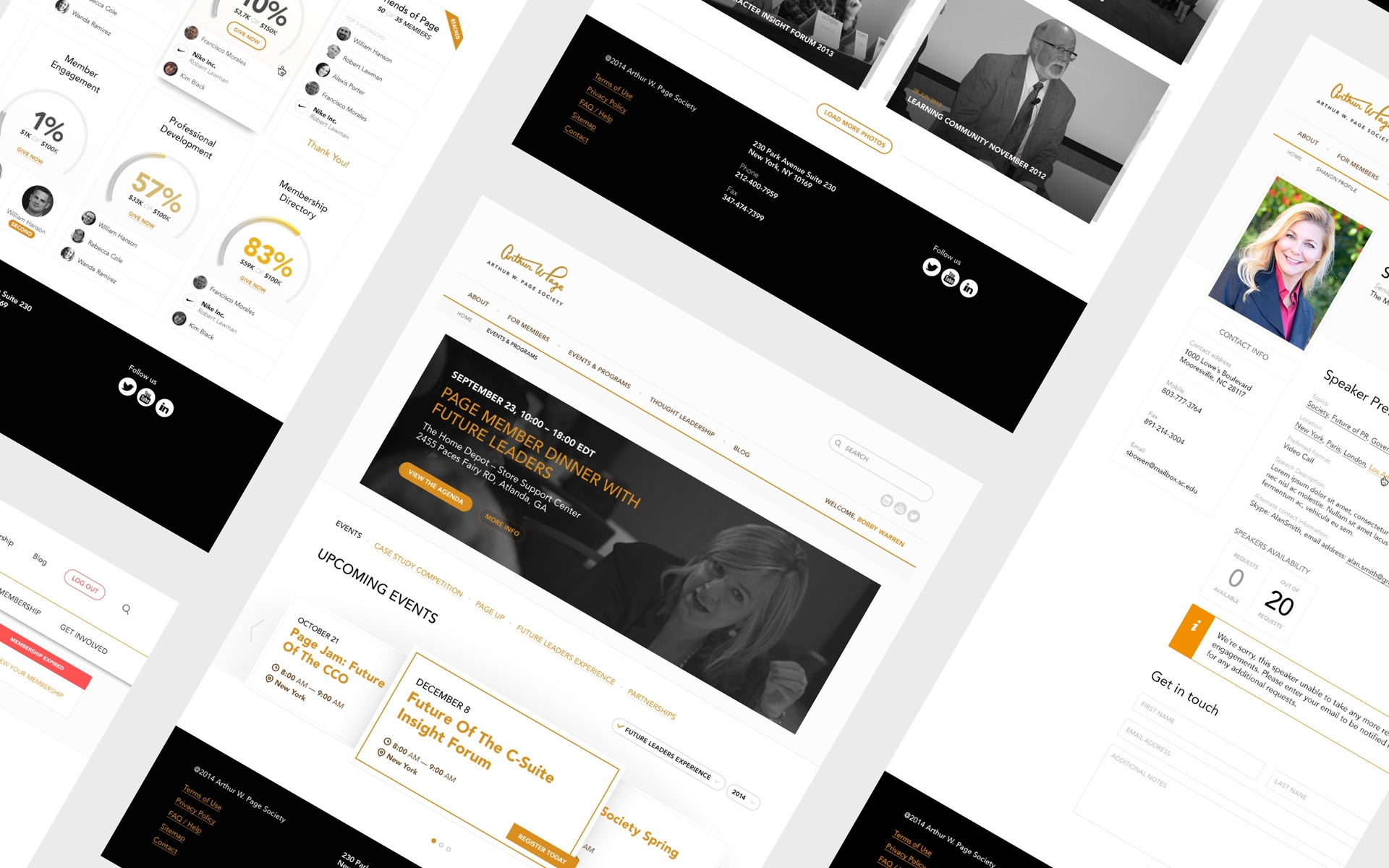 The Arthur W. Page Society was conceived to connect and strengthen corporate relations.
They also have a separate donor database that they use to manage donations and other finances, so they were looking for a way to combine the website functionality with the donor database.
Our aim was to maximize accessibility for professionals visiting Page Society.
We built the Page Society website from scratch from prototyping to the web development stage. The focus has always been to create a site that is direct to use yet feels delightful for the user.
Designed with strong yet simple typography and color scheme to bring out a thoroughly professional presentation.
With responsive design, scalable graphics and a structured grid, Page Society scales up and down flawlessly. Ideal for any device.
Page Society's been built through the use of negative space to create a minimalist appearance, resulting in readily available and digestible information.
Time is money. Page Society is made to get you what you want. Fast.
We keep up to date with the latest news and insights and bring it straight to you.
One of the website features was a directory that allowed to easily find senior individuals from Page Society's large members directory using an individual's or a company's name.
The directory made it possible to view members by list to see photos and brief descriptions of an assortment of successful professionals. As well as further refine a search with specific filters including location-based search, individuals who are attending a specific event or members of a certain committee.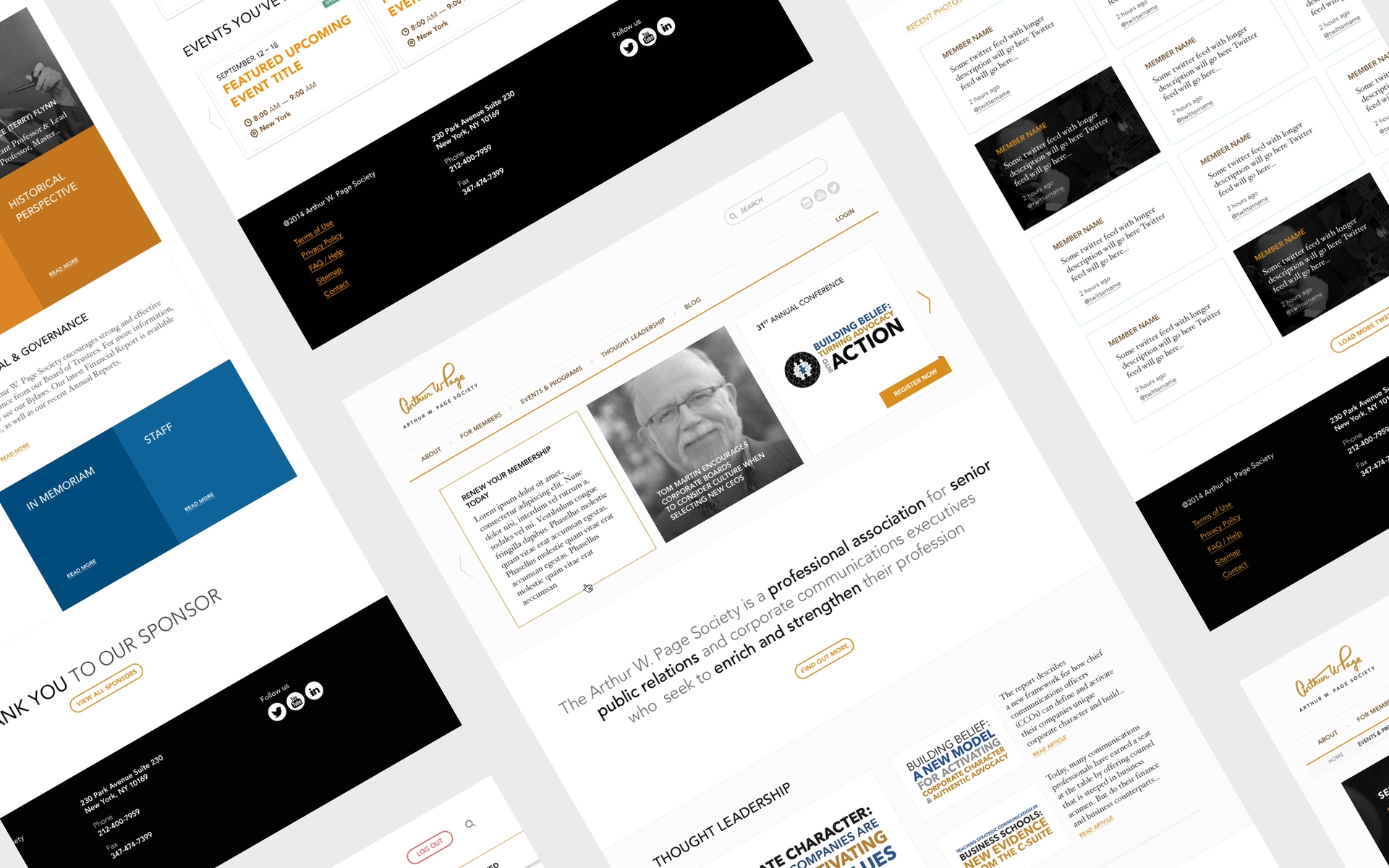 We built a clean, simple, and corporate website with streamlined functionality for the narrow niche of professionals. As a result, the client has seen a 50% increase in member donations. They have received great feedback from members about the design of the website, and have seen a 60% increase in usage.

Bobby Warren
Technology Manager, Arthur W. Page Society
"We saw a 60.53% increase in usage after we updated. [...] We've gotten all kinds of praise from our members."