Designed and built a professional CG artist network
In 2014 we launched our first and last crowdfunding campaign to build a social community for CG artists — CG+. The project didn't reach the goal but managed to get funded by VC and launched in 2015. Three years later CGSociety acquired CG+ but kept us as the development partner for CGSociety 2.0.
CGSociety is a global organization for creative digital artists. It supports artists at every level by offering a range of services to connect, inform, educate and promote digital artists worldwide.
Available on mobile and web, it gives these artists a place to submit their work, share tips and tricks, network, and search for the next great job.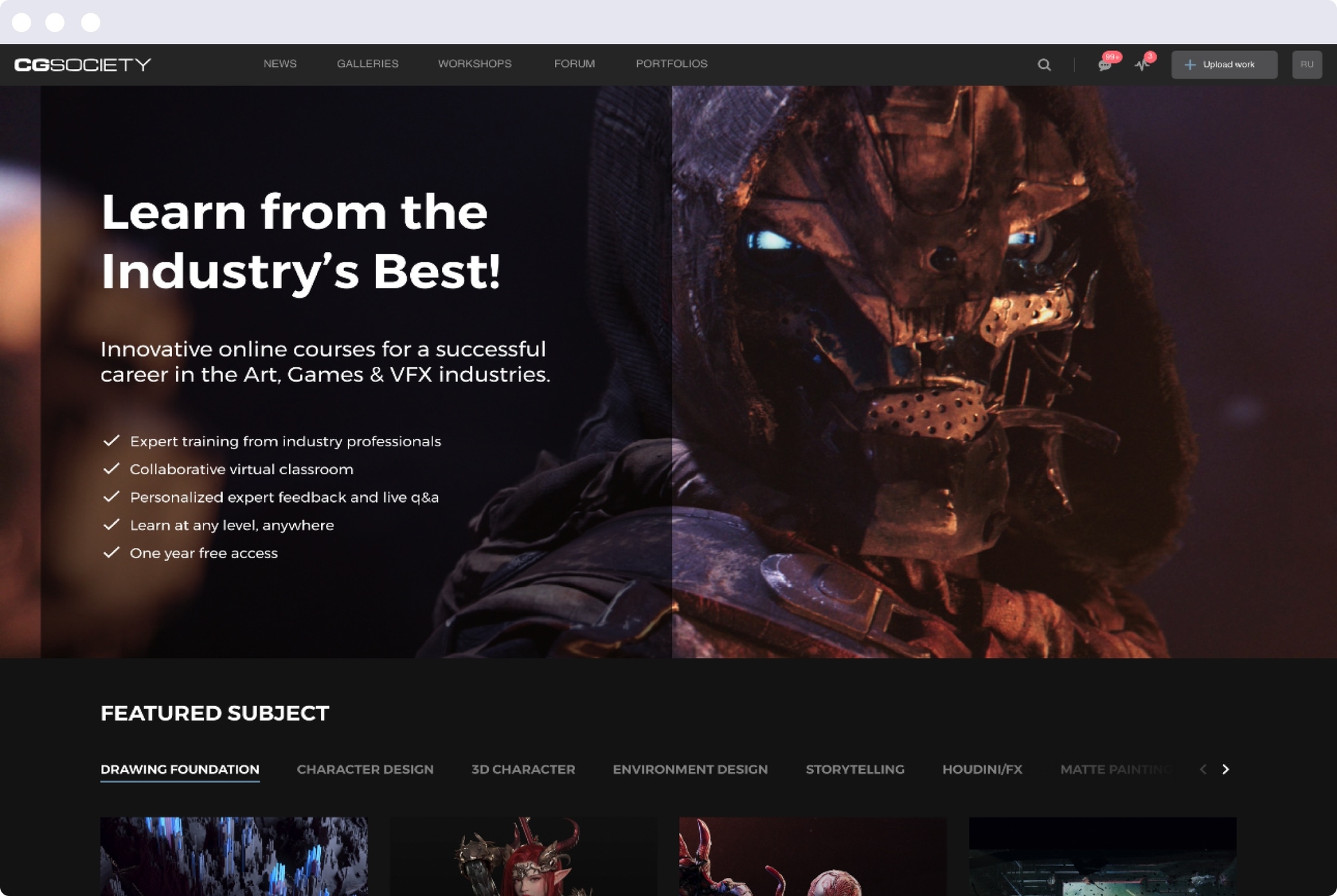 The client's idea was to make it easier for CG artists to connect by building a community just for them. They had an idea but no infrastructure and needed ground-up development, including the whole design, software, UI, and logic.
The first stage was prototyping. Then we proceeded to the design that included using the latest UI and UX design standards. We haven't skipped anything when it comes to great usability.
As for the development part, we worked with the cutting edge of technology along with the best web development practices to make a product that will work flawlessly.
A big project needs a big team. To provide consistency throughout the design and development phases, UI Kit was adopted. This allowed us to make use of the same components and elements while multiple designers and developers worked simultaneously.
We started with a broad idea and vision brought by the client and ended with the global-scale product.

Kirill Chepizhko
CEO, Secret Pacific Division
"Their integrity is the most impressive trait. [...] Their candor gave us considerable value."