WordPress Development Services
Not every website requires custom development that includes doing it all from scratch and great amounts of time and money. WordPress (or WP for short) is a cost-effective way to get a quality website without wasting time and effort on tasks that can be made simpler. With our WordPress development services, we meld affordable design and tech solutions, incredible development speed, and enjoyable user experience into secure, fast, upgradable, and responsive websites, capable of taking heavy traffic.
We are a professional WordPress development company, able to harness its flexibility and focus on your needs. We deliver projects both small and large, for startups and enterprises alike.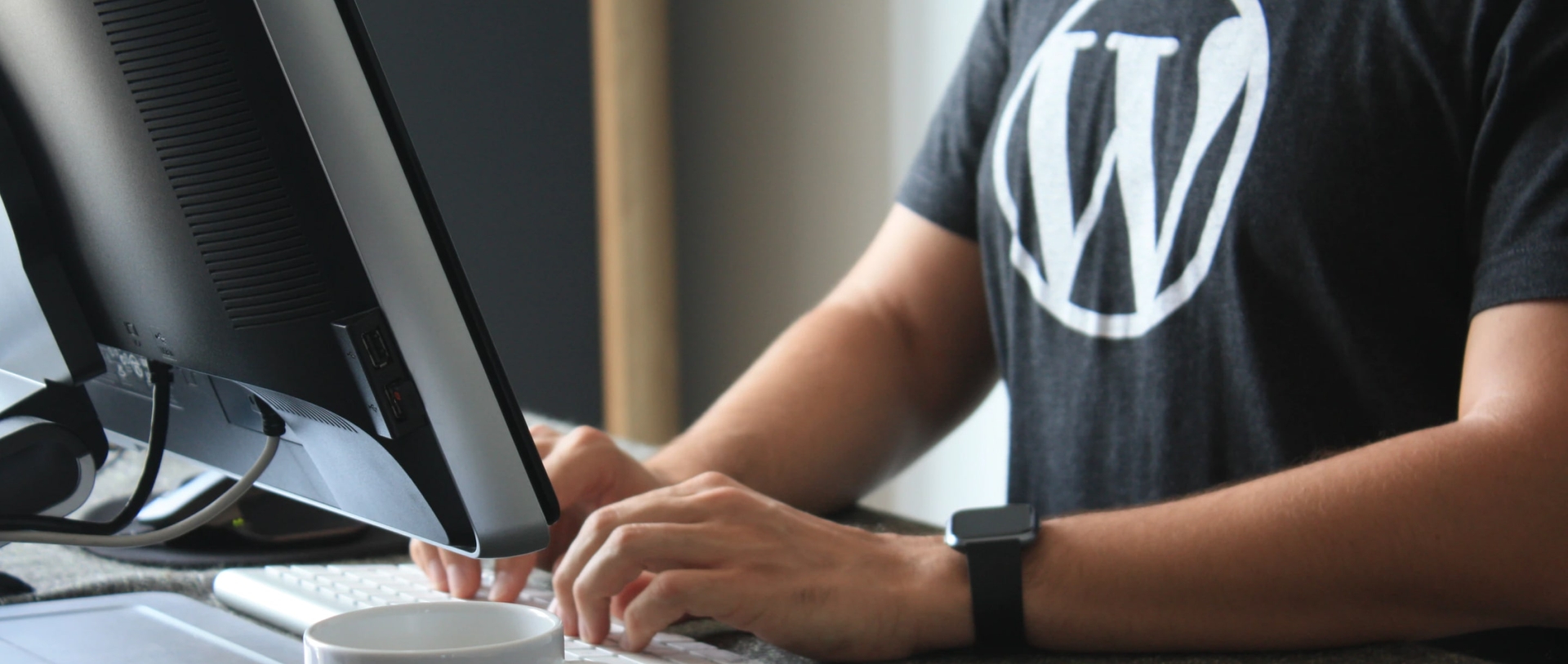 Our WordPress development services and capabilities
We develop both simple and highly-packed custom solutions using the benefits of WordPress.
Quickly-made and affordable websites as an optimal solution for emerging businesses. We take a ready-made WordPress template that suits your future website's design and functionality and install and configure it. It's quick and cheap (ready-to-use website theme templates with design and everything cost $20-300). In case you still need anything changed, our designers and developers are ready to fill the gaps.
We use our WordPress development services to drive the success of clients who need business and online stores, and need them made fast.
The list of our WordPress development services includes
Custom WordPress website development
Theme development and customization
WordPress plugin development
E-commerce WordPress development
Deep integrations with other services
Optimization of your WordPress website
Developing WP websites with Elementor
WordPress support and maintenance
In other words, we do both WordPress website development from the ground up while also optimizing sites so that they work faster and more efficiently, as well as provide technical support.
Have a specific request?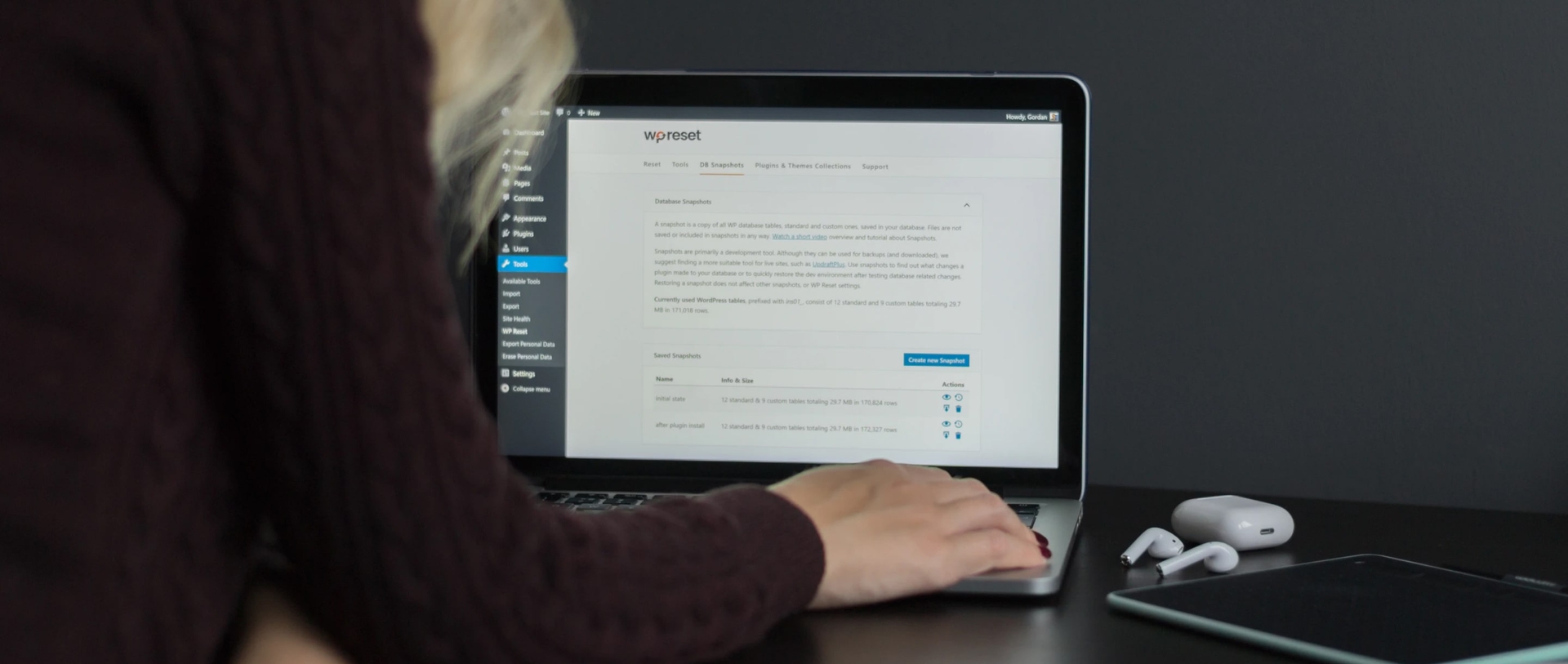 Why choose WordPress development
WordPress powers 40% of all websites. Having started as a simple tool for blogs, it evolved into the most popular and reliable CMS, a universal platform for website development capable of supporting varied kinds of websites from small personal pages to educational websites and large e-commerce stores able of handling your traffic, leads, conversions, and customers.
The biggest reasons for WordPress's popularity
Though some of the templates and plugins are paid-for, the basic WordPress software is released under the GNU Public License which means that there's no need to purchase licenses even for commercial use.
Variety of themes and plugins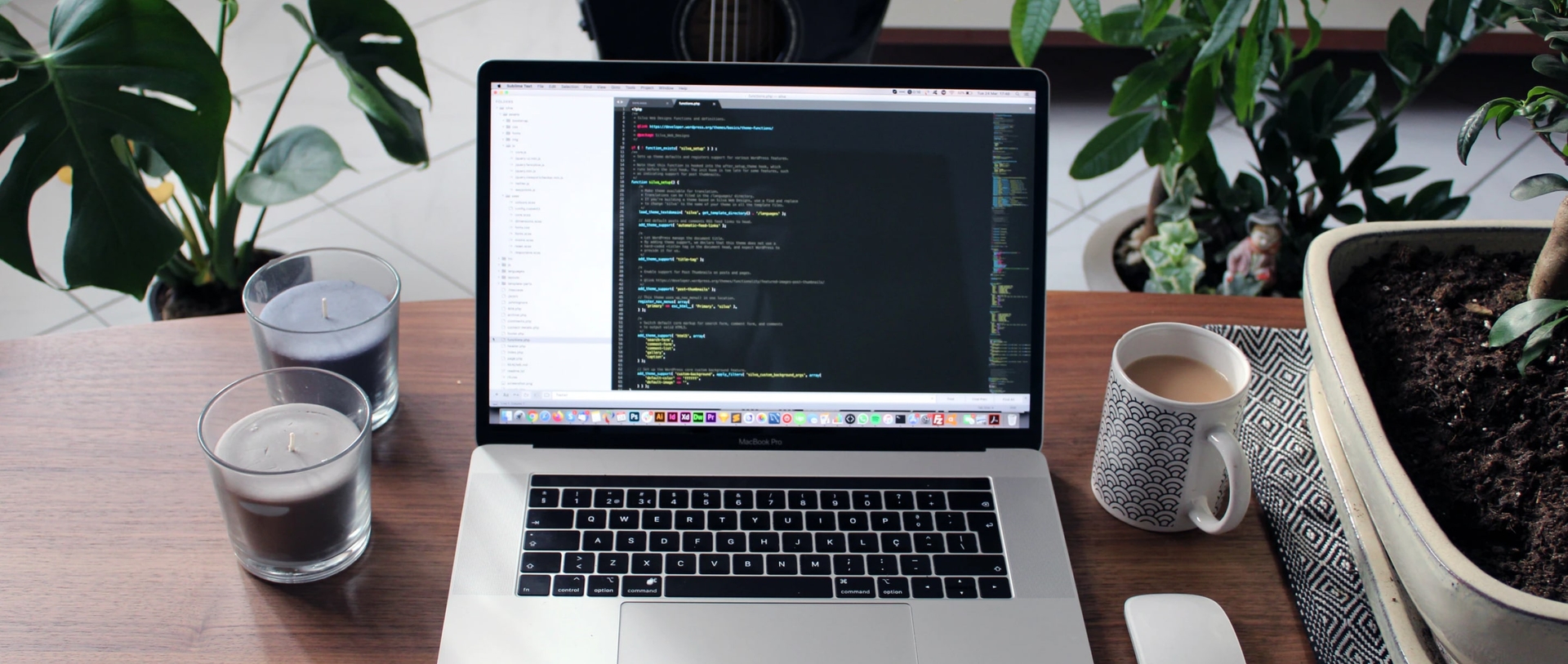 What types of websites you can build with WordPress
While WordPress is very versatile, it suits some types of websites better than others. Our areas of expertise include (but is not limited to):
Online stores with selling as their main purpose. WordPress has a variety of third-party plugins and extensions for e-commerce projects, such as WooCommerce. Using WordPress for e-commerce websites is a perfect solution for small and medium-sized businesses. It has authorization, registration, cart, check-out, and payment functionalities right out of the box.
Business/corporate websites
Not sure whether WordPress is a good fit for your website?
WordPress development process
We believe that the main idea is to make not just a website but a mechanism that will promote your commercial activity. That's why the process of creating a website with WordPress is similar to our usual web development process and consists of the following steps:
Collection of client requirements
Choice of development type (a turnkey solution / WordPress + custom design)
As with any other project, we'll assemble a team of dedicated developers, project managers, and, if necessary, designers, illustrators, and animators, making sure that their skills match your project's requirements.
We'll analyze your needs and involve you in an active discussion of the project in order to come up with the optimal form of a website for your specific activity. The Agile methodology allows us to take into account your wishes and let you have control over the process at any stage of project development.
The end result?
A high-quality website with a clean and functional design, fast, secure, upgradable, and very easy to edit. When developing projects on WordPress, we make it so they didn't contain any redundant code and use only the necessary plugins, which positively affects the website speed.
Save your time and money with our WordPress development services
By providing our outsource WordPress development services for clients all over the world, we help businesses to accelerate their growth with financially rewarding investments. WordPress website development costs 4-6 times less than full-fledged custom development. In other words, with WP, you get your website fully operational by the time when in the case of the custom development only its front-end part is ready and done.
As an offshore WordPress development company, we work with each client individually, taking into account their wishes and needs, so it is impossible to give specific figures in advance without knowing a project's volume and complexity. But we are ready to calculate the cost of your website free of charge even before starting to work on it. Before hiring our WordPress developers, contact us and get an estimate to find out how much your project will cost.
Need to hire a WordPress developer?
WordPress is a powerful, intuitive, and reliable tool built for the modern web.
We use it to deliver beautiful and high-performing websites based on our knowledge of trends, innovations, and guaranteed working solutions. It's in our power to maximize your potential by creating a website that serves the needs of your business.