In a nutshell, whatever makes your company stand out for user perception is your brand identity. Often times the way owners perceive their brand is different from the way users do. It's important to realize that there are no insignificant parts here. Everything about your company contributes to its identity like it or not.
All the visual information you provide or associate yourself with, every piece of typography, language, website, logo, stationery, etc. conveys subtle, yet subconsciously strong meaning of your brand.
Good news is you can anticipate your users' perception of your brand and channel their attention the way that benefits you. It doesn't mean you create smoke and mirrors. All I'm saying is you can leverage your stronger aspects by means of design.
Our Branding Process
The brand identity part has been extremely challenging for us during all these years and it doesn't seem to get any easier, so we had to come up with a certain skillset to master. Branding is more than design work – it requires knowledge or the feeling of psychology, intuition, and sharp feel for what is appreciated in brands of various industries.
Get To Know The Audience
A little backstory to illustrate the matter:
One time we were approached by three clients looking to hire us for their website development jobs. The first one was a Cat-English-Cat translation service. A weird idea, but it's about cats, how can you not love it? The second project was a website for a game (I guess you could call it a game) of Beer Pong. Frankly, we've only seen that in movies and never knew it was a real sport! And the third one and the most epic to this day was website design and development for *drumroll* American Sack Tapping League. If you never heard of sack tapping before, google it I guess…

All of the three projects were so unbelievably strange for us at that time, that the decision was quite a hard one to make. We called for the business opportunities and saw them in the beer pong project. They presented themselves as a legit sports entertainment with ranks, champions, and $50,000 prizes. We've been amazed by the magnitude of beer pong in America and dedicated ourselves to the project. For six years of work, we launched two versions of bpong.com, making it the #1 website for everything beer pong.
P.S.: the sack tapping guy did not accept our refusal so easily. Briefly, in his words, we were about to regret our decision and he would gladly sack tap Kostya Stepanov right where they usually sack tap one another in the American Sack Tapping League.

As you can tell, unexpected opportunities can emerge anytime. A lot of those you can pass on like Gary Vaynerchuk did on Uber. Twice. But if you are not a multi-million dollar investor, the turndown consideration has to be a bit deeper. In our case, we look closely at the target audience of a potential project.
We usually conduct an extensive customer research relying not only on the client's insights but our own independent exploration. The main concern is what's out there and what we can do to satisfy customers better. This is only possible in a full immersion strategy …unless it involves sack tapping. So any user data you can collect plays a vital role in the future project estimation.
The key figure: PM.

Role model: Columbo.

Output: unique business entity
Appeal To The Audience
Branding strategy can't be put into effect apart from the general business operation. A modern web development agency not only tweaks websites but gets its hands to the business ops as well. For some clients this is unacceptable first off, but as you continue to deconstruct their business model to come up with a better branding, there are things that might occur inconsistent.
Our choice is to address those things with no hesitation. At the end of the day, the 360-degree approach to building a brand identity requires complete customer satisfaction, not just aesthetics. The value that we strive to convey has to pierce through the entire project.
Appealing to your audience on all levels creates loyalty. Brand loyalty is one of the most powerful. Just think of Apple.
The key figure: PM.

Role model: Apple.

Output: 360-degree confidence.
Creating Visual Brand Identity
Branding includes a multi-discipline approach to building an identity. Consistency and uniqueness are the main values we try to pursue throughout the entire branding package.
Consistency involves strong adherence to the corporate colors, information presentation style, and signature writing. One of the recent assets we added to our toolbox is UX writing. By incorporating a meaningful and recognizable voice and tone to your brand, we can increase its appeal and subtle appreciation of the content.
"If people believe they share values with a company, they will stay loyal to the brand."

Howard Schultz, founder of Starbucks
The key figure: UI/UX Design team.

Role model: Starbucks.

Output: brand identity package.
Consider User Feedback
User research is good, focus groups are good but the real feedback, raw and uncut can't be accessed until the product launch. The abundance of social media gives voice to everyone which on one hand makes it extremely cluttered, while on the other hand, it strips your brand to the bone giving you a clear insight on what's cool and what sucks about it.
The best way to get feedback is to listen. Explore the hashtags, google your brand and see what people say. If you can feel the emotional tint people have about your brand, you can tweak it, fix issues, and gain more trust. All the positive feedback will eventually contribute to your success.
Amazon has a customer cult written all over it. From a proverbial spare seat in the meetings to the "Customer Experience Bar Raisers" standard and obsession with metrics, everything about Amazon is dripping with customer centricity.
The key figure: PM.

Role model: Amazon.

Output: viable feedback policy.
Dwell Upon Your Values
In the world of today, brands are associated with more than just the products they build. The cultural aspects are stronger than ever before. When pop culture intersects smart marketing strategies, you get a hype monster, a fad that often meets resistance. There are examples, however, that go beyond this and become canonic cultural brands.
One of them is Shoyoroll. It's an apparel brand based around the culture of reggae, surfing, and Brazilian Jiu-Jitsu. If you take a look at their website catalog, their items are constantly out of stock. And if you try to get a gi (bjj uniform) on Ebay, you'll have to lay out 3 times the amount of its normal cost at about $600. I'll take it further saying that lower ranked practitioners often times don't feel like they are entitled to wear their gear!
The story behind their success lies beyond superior products. There are multiple brands producing just the same quality gear.  But there is some mysterious chemistry behind Shoyoroll that even newcomers get a feel of right away. I believe it's the vibe of diversity and willingness to belong.
Shoyoroll sticks to their roots in Guahan culture and lifestyle, even though being a successful international business, they stand behind the things that originally gave momentum to the brand. Their unique, independent, and very authentic style is the reason why they have build one of the most loyal communities in the sport that pretty much does all the marketing for them in the most natural and authentic way – by sharing the passion.
The key figure: the team.

Role model: Shoyoroll.

Output: a loyal following.
Never Stop
It might take years to build a recognizable brand, establish a loyal following, and develop a signature style. You might occupy the desired niche or even invent one. Your natural instinct will most likely try to keep you on track, avoid big changes and maintain the methods that got you there. Fair enough. No need to reinvent the wheel. But how about a jetpack?
There is a fine line between sturdiness and stagnation. Staying in your comfort zone is a default behavior that can, however, throw you a curveball. The worst thing for a brand is to become dated. It is inevitable if your strategy at some point becomes static. Instead, it's important to develop a skill of finding comfort in constant evolution.
Growth is only possible in search of a constant revitalization of your identity. Major brands sustain their style while changing as things continue to evolve around them. These changes are sometimes so low-key, you can't even tell. But there is a different approach. Some brands completely reinvent themselves to introduce their new revitalized selves.
I think the comeback of Old Spice is a cool example. Stated in the 90's, the company held itself out as a gentlemen cosmetics with Paul Shark-ish middle age style and a very conservative and moderate context. Fast forward a decade and we see Old Spice return with virtually identical visual design, but a whole new meaning behind it.
The new look is bold, ironic, manly, and classy. Their marketing campaign is among some of the favorite case studies of successful product re-launches. To a great extent, the success can be credited to Terry Crews and Isaiah Mustafa whose brilliant performance took the brand's irony and lambent humor to the next level.
The key figure: the marketing team.

Role model: Old Spice.

Output: current relevance.
These are the principles we try to keep in mind during our brand identity strategy development. It involves multiple teams and can't be entrusted to the design team alone. Next, I'll give some insights on the branding strategy we did for one of our best clients – Swyft.
Brand Identity Example
Case Study: Swyft
Swyft is an automated retail & smart vending channel for brands, retailers, vend operators, and enterprises. The company runs a successful international business while still working on some of the groundbreaking solutions. The scope of their involvement is huge and with an established name and reputation, it's extremely important for them to have a consistent introduction of new features in the style, logic, and feel of the appreciated brand Swyft is.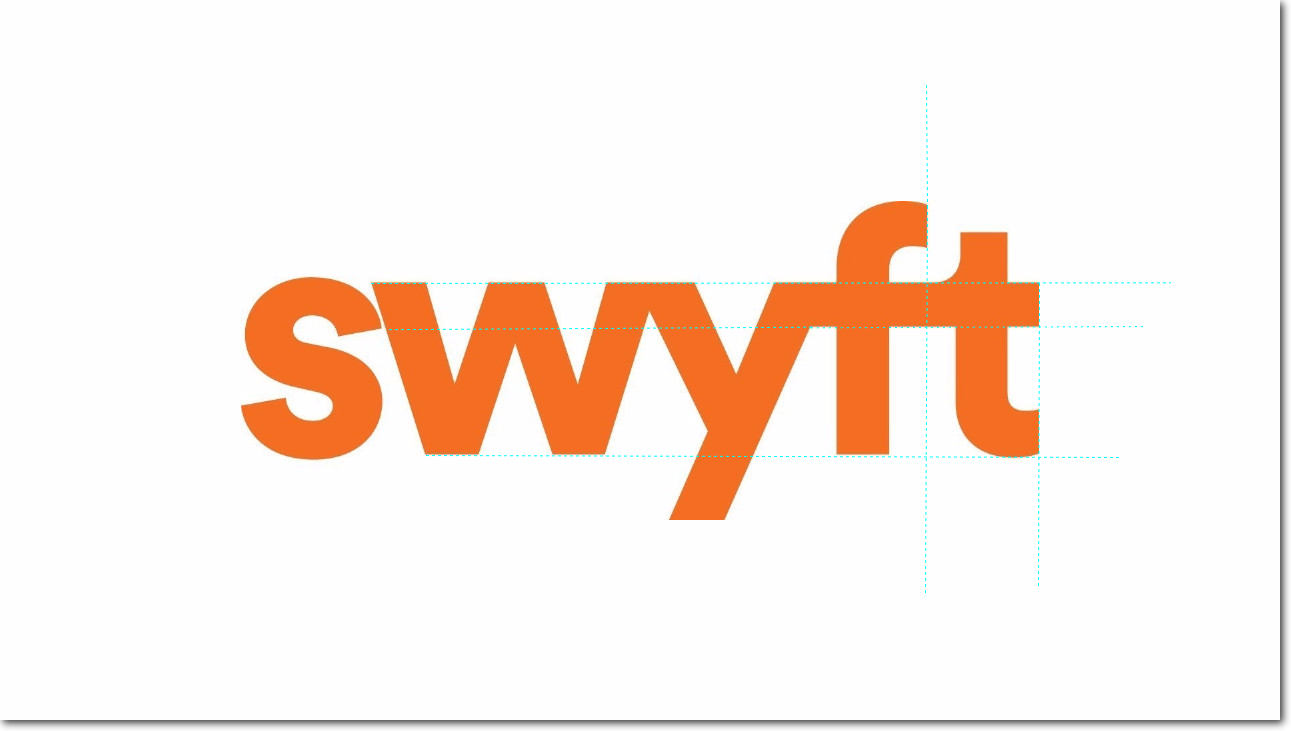 Swyft approached us with a designed identity that we had to build the further UI/UX upon. With added solutions, we tried to channel the flow of the brand and leverage its strongest parts. Swyft is an umbrella for multiple services, including Swyft Dash, Swyft Store, Swyft Express, Swyft Cloud, etc.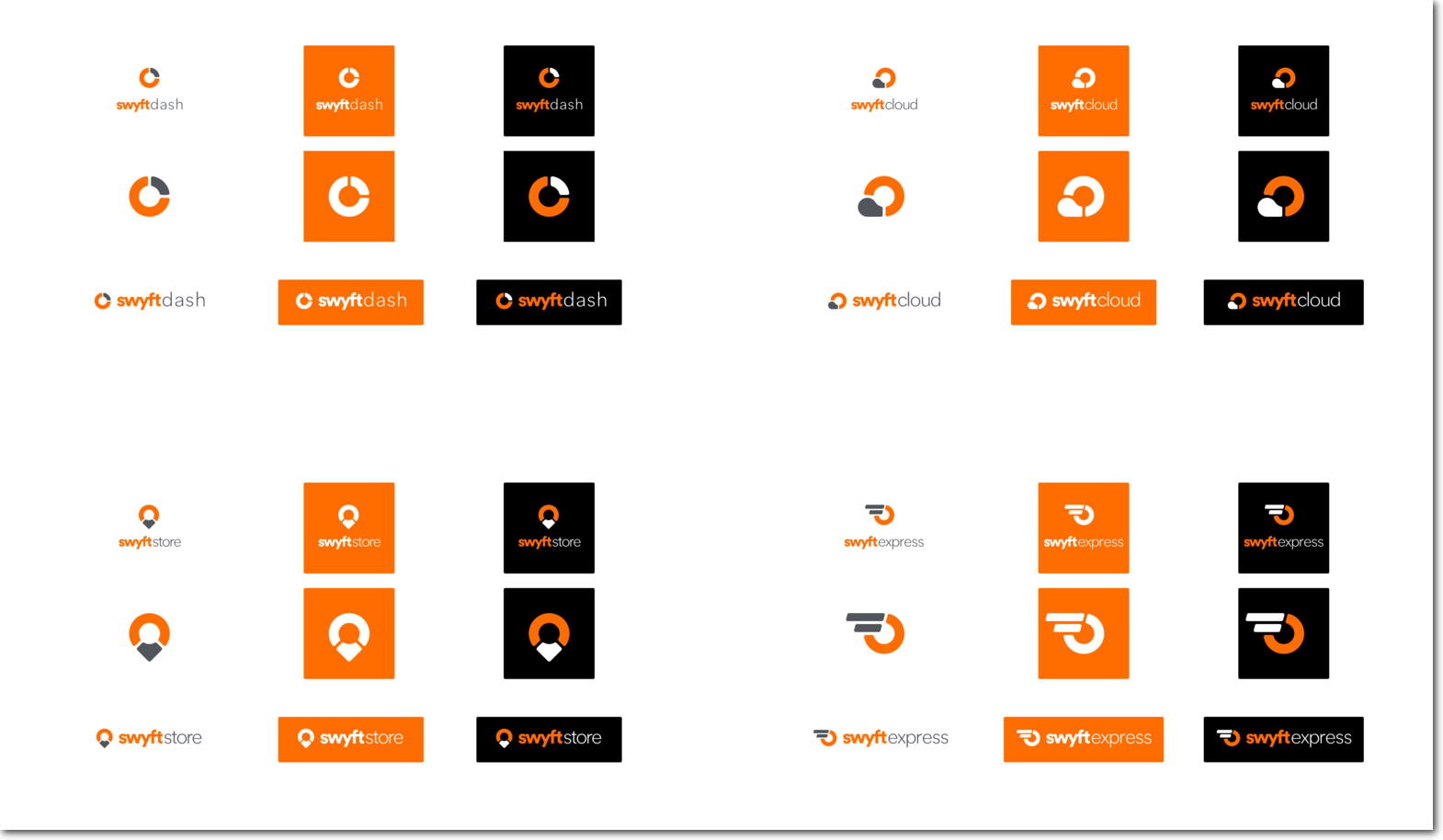 Pasha, lead designer of Swyft wanted to maintain the connection between all the parts of the puzzle that is Swyft and make them part of a system. Using the same "Circular" typeface and color range, he emphasized the wholesome approach to identifying the brand's solutions. The idea of making Swyft technologically advanced vending machines stand out not just through a vivid color profile, but the signature smooth UI and impeccable UX lead us to the creation of a separate visual language with custom resolution, behavior patterns, and accessibility potential.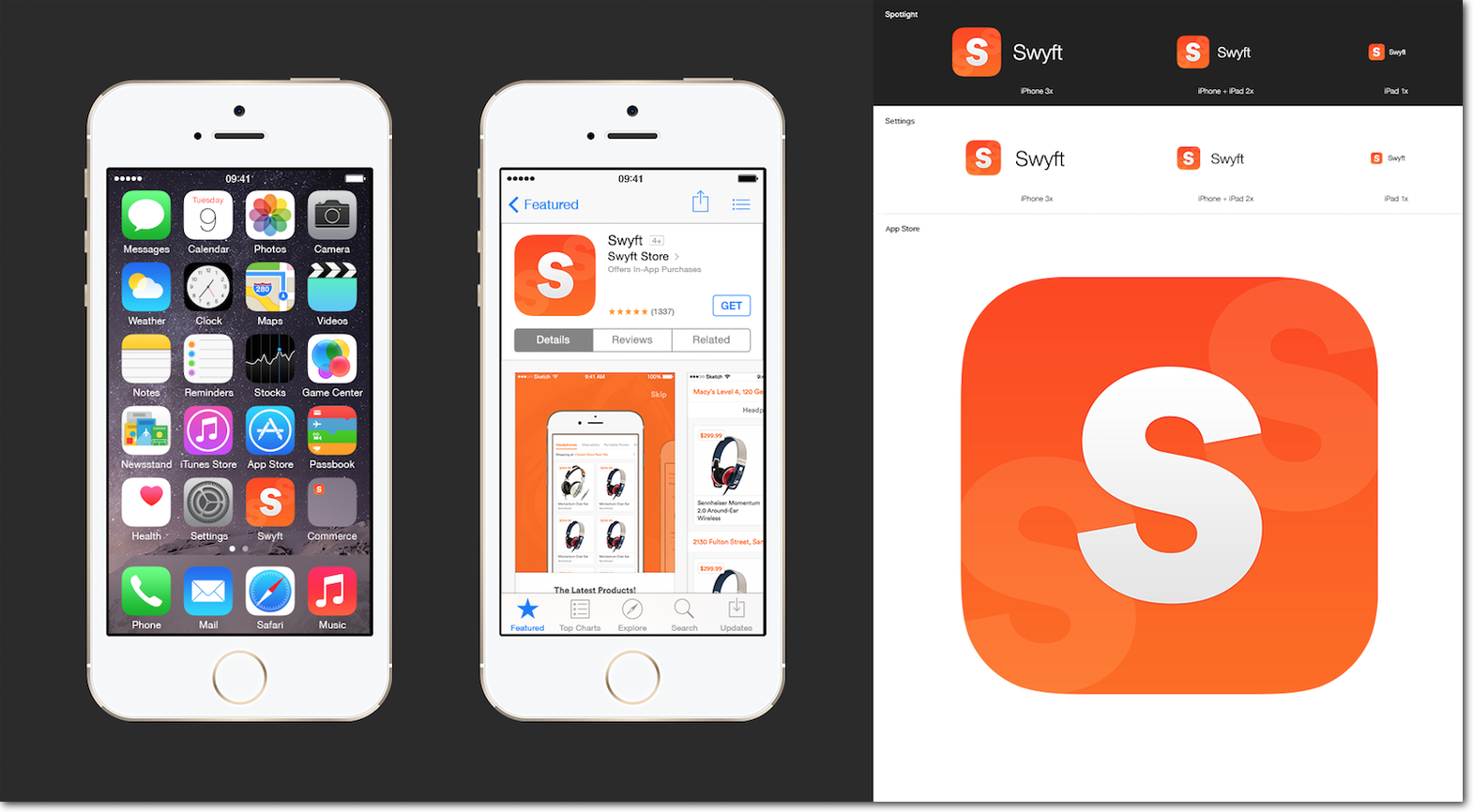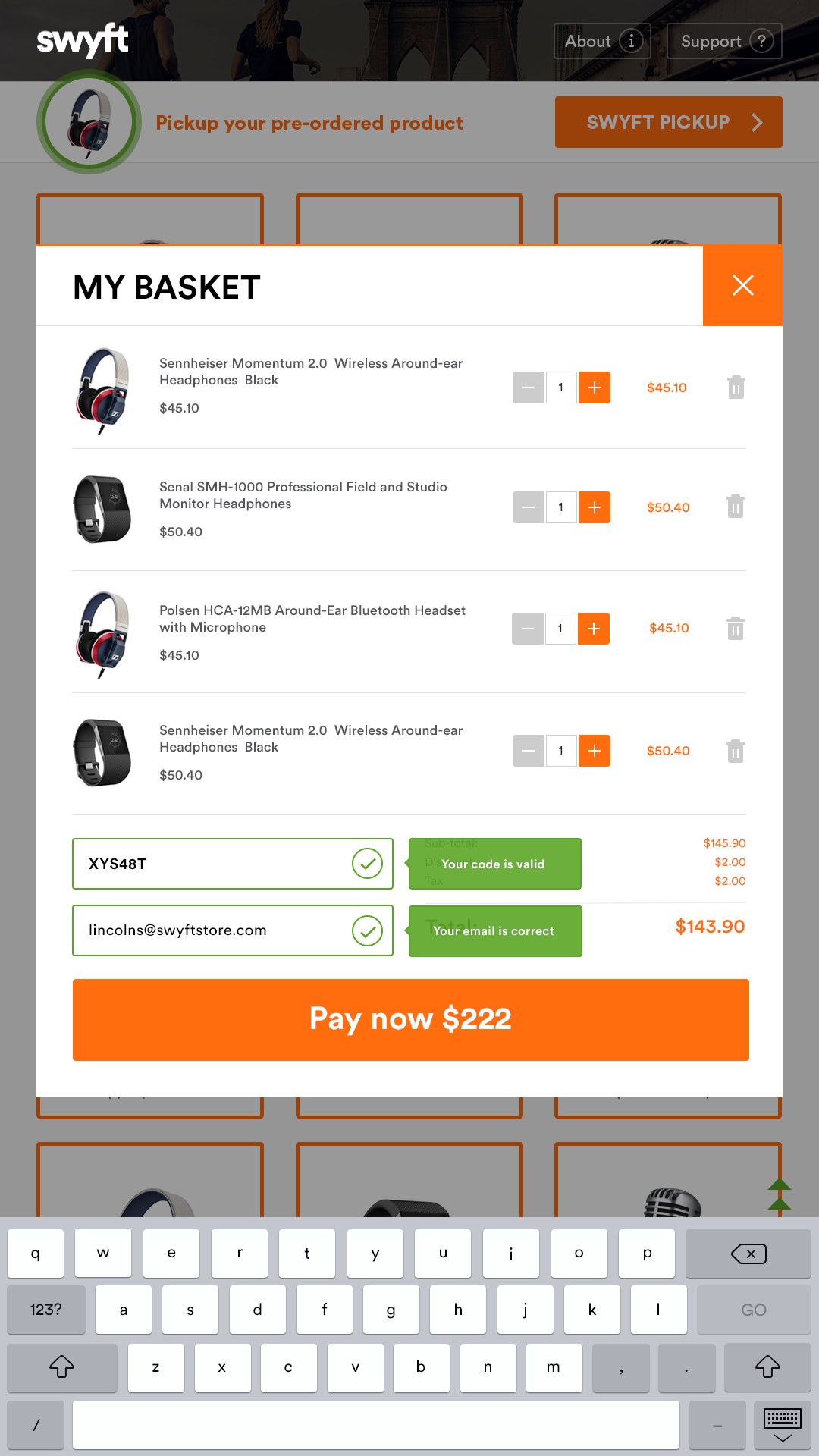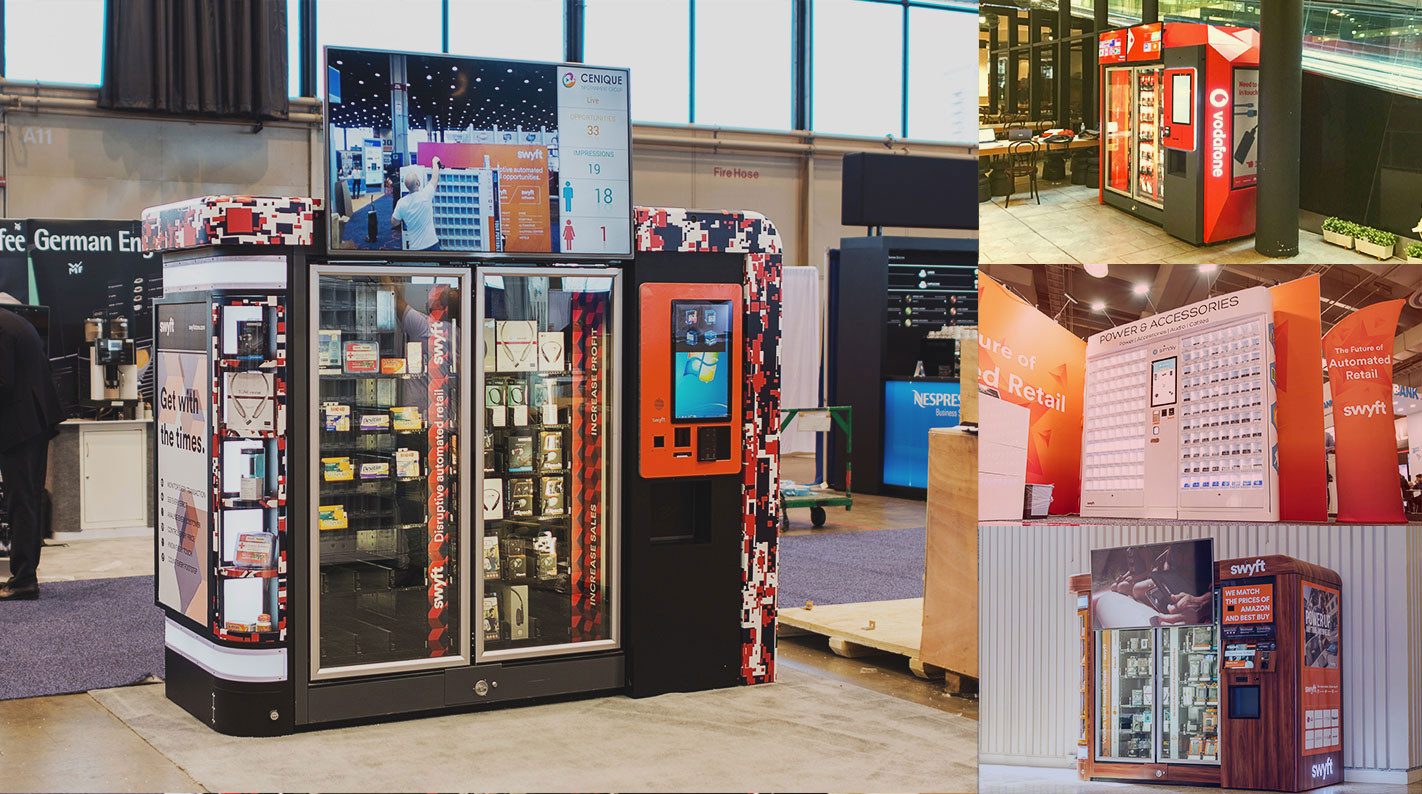 Swyft has the momentum on its side. The unorthodox approach to delivering service made it stand out right away. To some extent, it made our job easier, however, delivering the challenge on other levels. The overall project is far from being finished probably and deserves a separate article. Because so far, we love the results we've come to
Benefits Of Strong Brand Identity
Identity in and of itself is beyond just creation and design. It incorporates several allied disciplines and the level of cooperation that only diverse teams can handle. We've had some holes in the game before we could come up with a decent strategy. We used to hire third-party specialists to fill in the gaps for us. At the end of the client's concerns are the outcome and the response the products gets.
It is an entirely complex process that branding is an essential part of. When you are hiring us for digital products design and development, brand identity is one of the directions we pursue to the highest of our abilities.